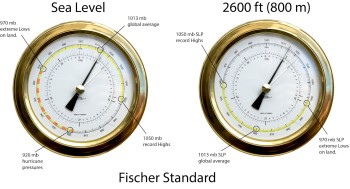 The barometer is part of the basic nautical equipment. But not every ship or boat is at sea level.
David Burch explains in detail in his guest article what needs to be considered when using a barometer at higher altitudes.
The author has participated in twelve transoceanic yacht races, taking first place several times.
As the founding director of the "Starpath School of Navigation" in Seattle (USA), he has been teaching marine weather for over 30 years.
For his outstanding achievements as a navigator, he was awarded the "Institute of Navigation Superior Achievement Award".